A Solid Foundation
It has been said that you don't know where you're going if you don't know where you've been. For Triple E Recreational Vehicles, our journey started more than 50 years ago with a small 13 foot travel trailer.
Today, Triple E is a premier manufacturer of Class C motorhomes with a reputation for building the highest quality and most innovative luxury, compact RVs in the industry.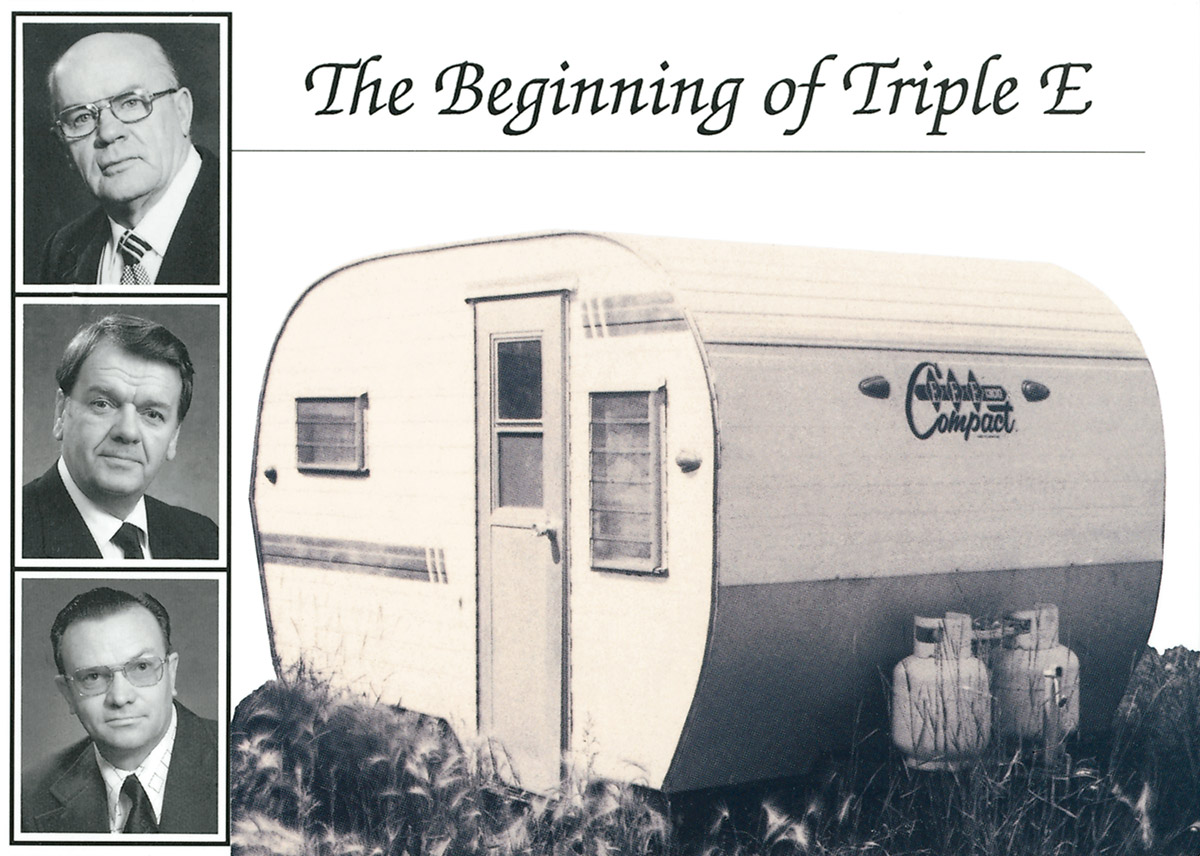 Our story began in 1965 when P.W. Enns, who owned a plumbing and heating business in Winkler, Manitoba, Canada, took an interest in manufacturing travel trailers while visiting Elkhart, Indiana on a volunteer trip. Arriving home with his newfound business venture, he enlisted the help of his two sons-in-law, Philipp R. Ens and Peter Elias. With enthusiasm and energy Triple E was born. The three Es – Enns, Ens, and Elias, became the components of our name, Triple E Recreational Vehicles. Together they manufactured their first travel trailer, a 13-foot aerodynamic design they called the "Compact".